Sanctuary Lifetime Service Award 2020: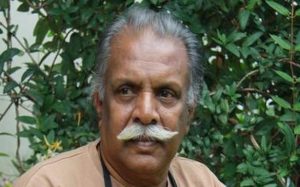 S. Theodore Baskaran who is a writer, a historian, a naturalist, and an activist has won the Sanctuary Lifetime Service Award, 2020. The award was instituted by the Sanctuary Nature Foundation.
Theodore Baskaran was chosen for the award in light of his dedication to wildlife conservation.
He won the award for his writing prowess in English and Tamil contributing towards the conservation discourse. He was also chosen for the award in the backdrop of inspiring the young naturalists.
About S. Theodore Baskaran:
He was born in 1940 in Tamil Nadu.
He is an Indian film historian and a wildlife conservationist. He completed his school at St.Johns College, Palayamkottai.
He obtained his BA (Hons) Degree in History from Madras Christian College in the year 1960.
He worked as a Researcher in Tamil Nadu State Archives.
Later, in the year 1964, he joined the Indian Postal Service as Divisional Superintendent.
He also served as the "Special Officer for War Efforts" during the Indo-Pakistan war of 1971 in Shillong.
He is prolific in Tamil. His Tamil works include Vaanil Parakkum Pullelam and Kal Mel Nadandha Kaalam.