Section 437A Of The Code Of Criminal Procedure: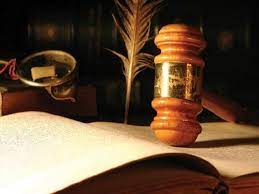 The Supreme Court recently issued notice to the Union of India on a plea challenging the constitutionality of Section 437A of the Code of Criminal Procedure (CrPC).
Section 437A of the CrPC requires a person who has been acquitted to furnish a bail bond and sureties to be able to be released from custody.
This is to ensure the appearance of the accused if an appeal is filed before a higher court against the acquittal.
The provision states that accused persons must execute bail bonds with sureties to appear before the higher court when an appeal or petition is filed against the judgement of the respective court.
These bail bonds are valid for six months, and failure to appear leads to bond forfeiture and the application of Section 446
Section 446 CrPC provides that once the court records its satisfaction about the forfeiture of the bond, it shall call upon the person bound by such bond to pay the penalty or to show cause why it should not be paid.
If sufficient cause is not shown and the penalty is not paid, the Court may proceed to recover the same as if such penalty were a fine imposed by it under this Code.
Neither before the trial court nor before the appellate court, there is any applicability of Section-437A CrPC in cases where the accused is convicted.
As such, the only time when the court is required to ask theaccused to execute bonds is the time when the court acquits the accused.