Startup India Seed Fund Scheme: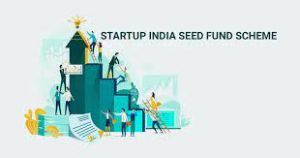 The Startup India Seed Fund Scheme (SISFS) has been launched.
The Fund aims to provide financial assistance to startups for proof of concept, prototype development, product trials, market-entry, and commercialization.
945 Crore corpus will be divided over the next 4 years for providing seed funding to eligible startups through eligible incubators across India.
The scheme is expected to support an estimated 3,600 startups through 300 incubators.
Nodal Department: Department for Promotion of Industry and Internal Trade.
The SISFS will Secure seed funding, Inspire innovation, Support transformative ideas, Facilitate implementation, and Start a startup revolution.
The Scheme will create a robust startup ecosystem, particularly in Tier 2 and Tier 3 towns of India, which are often deprived of adequate funding.