The Bharatiya Nyaya Sanhita, 2023: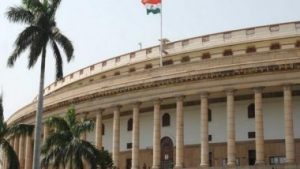 Parliamentary Committee has reviewed the Bharatiya Nyaya Sanhita (BNS) 2023 Bill, proposing significant changes to India's Criminal Justice System, recommendations including a gender-neutral provision criminalizing adultery.
The BNS Bill, introduced by the Ministry of Home Affairs, seeks to replace the colonial-era IPC (Indian Penal Code).
Key Highlights of the Proposed Changes in BNS:
The parliamentary committee has recommended including a gender-neutral provision that criminalizes Adultery.
This move comes after the Supreme Court (SC) declared Section 497 of the Indian Penal Code (IPC), which criminalized adultery, as unconstitutional in 2018.
The panel seeks to protect the institution of marriage but in a gender-neutral way.
The committee is considering a clause to criminalize non-consensual sex between men, women, or transpersons, as well as acts of bestiality.
This indicates an effort to address various forms of sexual offenses comprehensively.
The committee has suggested better definitions for terms like "community service" and "life imprisonment" in the bill.
The new draft code has included the removal of Section 124A (Sedition) and provisions for prosecuting offenses committed in foreign countries.