Operation Chakra-2: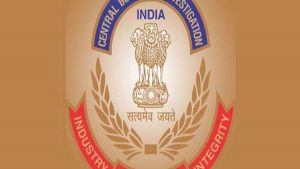 The Central Bureau of Investigation (CBI) carried out a widespread crackdown on cyber criminals in India in an operation known as 'Operation Chakra-2.'
This operation involved searches at 76 locations across the country and was prompted by the registration of five separate cases of cyber-enabled financial fraud, including a ₹100-crore cryptocurrency scam.
The fraud scheme posed as a fake crypto mining operation and targeted unsuspecting Indian citizens.
The cases were registered based on information provided by the Financial Intelligence Unit (FIU).
The agency is collaborating with various international law enforcement agencies, including the FBI, INTERPOL, and others, to follow up on leads.
'Operation Chakra-1' was conducted nearly a year ago in collaboration with Interpol, the FBI, and police forces from various countries, involving searches at 115 locations.