Bio-Decomposer: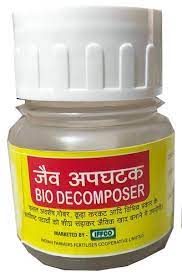 Terming the bio-decomposer technique a "smashing success" at curbing stubble burning in the Capital, Chief Minister Arvind Kejriwal appealed to the Centre to ask the neighbouring States to use the same to prevent pollution.
The burning of paddy stubble left in the fields after harvest has been a cause of concern for the past several years as it contributes to air pollution in the northern Gangetic plains and its already polluted cities like Delhi.
It is a common practice in October and November across North West India, but primarily in Punjab, Haryana, and Uttar Pradesh to quickly clear crop residue from their fields before planting the rabi wheat crop.
To tackle the issue 'Pusa Decomposer' capsule has been developed by Indian Agriculture Research Institute (IARI).
'Pusa Decomposer' is essentially a fungi-based liquid solution that can soften hard stubble to the extent that it can be easily mixed with soil in the field to act as compost.
This would then rule out the need to burn the stubble, and also help in retaining the essential microbes and nutrients in soil that are otherwise damaged when the residue is burned.
There are seven strains of fungi that IARI has identified after research which help in rapid breakdown of hard stubble. These seven strains of fungi are packed into four capsules.