Who Was Pandurang Khankhoje?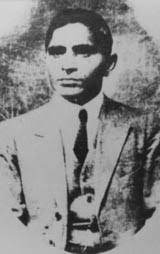 Lok Sabha Speaker Om Birla, who is currently in Canada for the 65th Commonwealth Parliamentary Conference, will travel to Mexico where he will unveil statue of Maharashtra-born freedom fighter and agriculturalist Pandurang Khankhoje (1883-1967).
Khankhoje had a close connection with Mexico, the country in which he sought refuge due to his association with the radical pro-Indian independence Ghadar Party.
Born in Wardha, Maharashtra, in the late 19th century, Pandurang Khankhoje came in contact with other revolutionaries early on.
Khankhoje was one of the founding members of the Ghadar Party, established by Indians living abroad in 1914, mostly belonging to Punjab.
Its aim was to lead a revolutionary fight against the British in India.
The Mexican Revolution of 1910 had led to the overthrow of the dictatorial regime, and this inspired Khankhoje.