World AIDS Day 2022: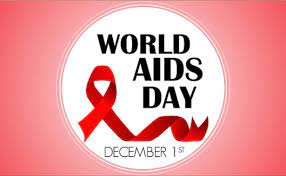 World AIDS Day is observed on 1st December every year all over the world to spread awareness about the disease and remember all those who lost their lives to it.
World AIDS Day was founded in 1988 by the World Health Organization (WHO) and was the first ever global health day with a motto of raising public awareness about Acquired ImmunoDeficiency Syndrome (AIDS).
Theme for 2022: 'Equalize'.
It encourages people to unite globally to eliminate the disparities and inequities that create barriers to HIV testing, prevention, and access to HIV care.'
The very day reminds the public and government that HIV has not gone away and there is still a vital need to raise money, increase awareness, fight prejudice and improve education.
It is an opportunity to show solidarity with the millions of people living with HIV worldwide.