Today Current Affairs: 16th January 2021  for UPSC IAS exams, State PSC exams, SSC CGL, State SSC, RRB, Railways, Banking Exam & IBPS, etc
Contents:
Adaptation Gap Report 2020: UNEP
India Meteorological Department (IMD) celebrated its 146th Foundation Day on 15th January 2021:
Kashmir Debate in UK's Parliament:
Ethanol Blending Programme (EBP):
International Migration 2020 Highlights:
Office for International Affairs in educational institutions:
Great Green Wall Initiative:
'Prarambh: Startup India International Summit'.:
Other important current affairs
1.Adaptation Gap Report 2020: UNEP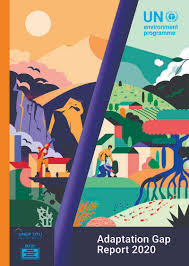 The United Nations Environment Programme (UNEP) Adaptation Gap Report 2020 estimated the annual cost of adaptation to the effects of climate change for developing countries to at least quadruple by 2050.
The current cost for these countries is in the range of USD 70 billion (Rs 5.1 lakh crore) and may rise to USD 140-300 billion in 2030 and USD 280-500 billion in 2050.
Adaptation Cost:
It includes costs of planning, preparing for, facilitating, and implementing adaptation measures.
The ever-increasing adaptation cost has also outpaced the growth in adaptation finance and that is the reason for a maintained Adaptation Finance gap.
Adaptation Finance: It refers to the flow of funds to developing countries to help them tide over the damages caused by weather events from climate change.
Adaptation Finance gap: It is the difference between Adaptation Cost and Adaptation Finance.
Adaptation costs, in actual terms, is higher in developed countries but the burden of adaptation is greater for developing countries in relation to their gross domestic product.
The developing countries, especially in Africa and Asia, which are least equipped to tackle climate change will also be the most impacted by it.
Global Challenges :
Rising Temperature: The world is heading for at least a 3°C temperature rise this century, according to current Paris Agreement pledges. Even if we limit global warming to well below 2°C, or even 1.5°C, the poor countries will suffer.
The Pandemic: The Covid-19 pandemic has impacted adaptation efforts but its effect is not yet quantified.
Other Challenges: Last year was not just marked by the pandemic but also by devastating natural calamities like floods, droughts, storms, forest fires and locust plagues impacting around 50 million lives globally.
Global Adaptation for Climate Change: Three-quarters of all the countries have adopted at least one climate change adaptation planning instrument and most developing countries are working on national adaptation plans.
2.India Meteorological Department (IMD) celebrated its 146th Foundation Day on 15th January 2021: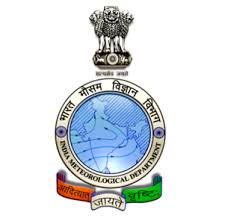 On the occasion Union Minister of Earth Sciences –
Inaugurated Doppler Weather Radars at Mukteshwar, Uttarakhand and Kufri, Himachal Pradesh;
inaugurated Multi-Mission Meteorological Data Receiving and Processing System in IMD in collaboration with ISRO (MMDRPS) and
officially e-launched "Online Web Portal of IMD Journal MAUSAM" in collaboration with CSIR-NISCAIR and released a special issue of Mausam on Tropical Cyclone.
Doppler Weather Radars:
IMD is modernizing its observational network in the Central and Western Himalayas by the installation of state of art Doppler Weather Radars in a phased manner, at different locations.
This radar will be providing severe weather information to the weather forecasters.
It will also provide valuable support to the disaster managers and to the pilgrims undertaking the pilgrimage to Kailash Manasarovar and Char Dham yatra.
Multi-Mission Meteorological Data Receiving and Processing System (MMDRPS):
It has been established in IMD in collaboration with ISRO.
Output by MMDRPS will be utilized for monitoring and forecasting of severe weather events and many sectoral applications Defence services, Disaster Management, Power Sector, Aviation, Tourism etc by generating specific satellite-based products imageries.
3.Kashmir Debate in UK's Parliament: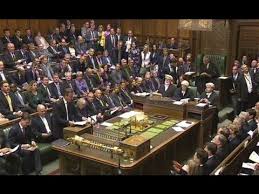 India has expressed its concern over a debate on Kashmir in the Houses of Parliament complex in London.
Earlier in October 2020 a delegation of European Union Members of Parliament (MEPs), comprising 27 Members of the European Parliament (MEPs) from Italy, Britain, France, Germany, Czech Republic, and Poland, visited Srinagar, nearly three months after the revocation of Article 370.
A debate was organised by some Members of Parliament in the United Kingdom (UK), titled "Political situation in Kashmir".
It raised concerns of alleged human rights violations and called on the UK government to seek access to the region for direct reports from Jammu and Kashmir and Pakistan-occupied Kashmir (PoK) to be presented in the UK Parliament in future.
India's Concern:
The terminology used in the debate was problematic, regarding the reference to 'Kashmir" in the title – there is a need to differentiate between the Union Territory of Jammu and Kashmir, which is an integral part of India, and Pakistan Occupied Kashmir (when the erstwhile princely state of Kashmir legally acceded to India in October 1947, this part was forcibly and illegally occupied by Pakistan).
The debate ignored the current ground reality of the Union Territory of Jammu and Kashmir and, instead chose to reflect false assertions of the kind promoted by a third country (Pakistan), such as unsubstantiated allegations of 'genocide", 'rampant violence" and 'torture'.
India's Stand:
The Indian High Commission in London sought to highlight that since last year, a smart wi-fi project has enabled high-speed internet access in the region and that despite threats of terror attacks, challenging weather conditions and the Covid-19 pandemic, landmark District Development Council (DDC) elections were concluded in December 2020.
India stands ready to engage with Pakistan on all outstanding issues – including on Jammu and Kashmir in accordance with the Shimla Agreement (1972) and the Lahore Declaration (1999) in an atmosphere free from terror, hostility and violence.
UK Government's Stand:
Although there were human rights concerns on both sides of the Line of Control (LoC), the UK will not play any mediatory role in a bilateral India-Pakistan matter.
The government's policy (on Kashmir) remains stable, it's unchanged.
It continues to believe that India and Pakistan need to find a lasting political resolution to the situation that takes into account the wishes of the Kashmiri people as laid out in the Simla Agreement (1972).
4.Ethanol Blending Programme (EBP):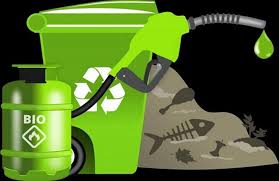 The Department of Food & Public Distribution has notified a modified scheme for extending financial assistance for producing 1st Generation (1G) ethanol.
The aim is to achieve blending targets of ethanol with petrol (Ethanol Blending Programme).
Ethanol Blending Programme (EBP):
Aim: It aims at blending ethanol with petrol, thereby bringing it under the category of biofuels and saving millions of dollars by cutting fuel imports and decreasing carbon emissions.
Target: The target is to achieve 20% blending of ethanol by 2025.
Ethanol Extraction from Foodgrains:
In 2018, the Central Government extended the ambit of the EBP programme to extract the fuel from surplus quantities of food grains such as maize, jawar, bajra fruit and vegetable waste.
Earlier, only excess sugarcane production was allowed to be converted into ethanol for procurement under the programme.
Financial Assistance for Expansion of Ethanol Distillation Capacity: The government will provide interest subvention (on loans) to encourage the funding in this sector.
Aim:

To set up distilleries for producing 1st Generation (1G) ethanol from feed stocks such as cereals (rice, wheat, barley, corn & sorghum), sugarcane, sugar beet etc.
To convert molasses (a sugar byproduct) based distilleries to dual feedstock.
5.International Migration 2020 Highlights: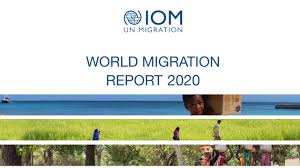 The United Nations recently released the report "International Migration 2020 Highlights". According to the report, the Indian diaspora is the largest in the world. More than 18 million people from India were living outside India as of 2020.
Key Findings of the report
The other countries with large diaspora are Mexico, China, Russia and Syria.
According to the report, India's diaspora is distributed across a number of major countries such as UAE (3.5 million), Saudi Arabia (2.5 million) and the US (2.7 million).
The other countries hosting a large number of migrants from India are Oman, Australia, Kuwait, Canada, Qatar, Pakistan and the UK.
Between 2000 and 2020, the size of the migrant population has grown in all countries. During his period, India experienced the largest gain at nearly ten million. India was followed by Syria, Venezuela, China and the Philippines.
The countries where the migrant population increased during this period are Armenia, India, Ukraine, Pakistan, Tanzania, Ukraine.
The migration of India was motivated by labour and family reasons.
The United States was the largest country of destination of international migrants.
There were more than 51 million migrants in the US as of 2020.
This is equal to 18% of the total migration population of the world.
The US was followed by Germany. Germany hosted the second-largest migrants worldwide holding more than 16 million migration population. Germany was followed by Saudi Arabia, Russia and the UK.
The COVID-19 has slowed down the growth in the stock of international migrants by around two million by mid-2020. This is 27% less than the growth expected since 2019.
The growth in the number of international migrants has reached 281 million.
It was 173 million in 2000 and 221 million in 2010. Currently, the total international migrants are about 3.6% of the world population.
In terms of regional migration corridors, the central and southern Asia to Northern Africa and Western Asia grew the most.
In these corridors, the migrant population almost tripled between 2000 and 2020.
6.Office for International Affairs in educational institutions: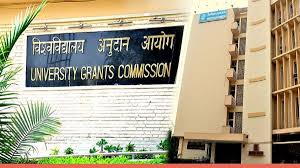 The University Grants Commission (UGC) recently asked the higher education institutes across the country to establish an office for international affairs.
About the Office of International Affairs:
The Office of International Affairs will be an integral part of the internationalisation of higher education in India.
They will be responsible for academic and research collaborations with foreign institutes.
The Offices will act as a liaison body between foreign students and the sponsoring agency.
It will address the grievances of foreign students.
The Office for International affairs will facilitate networking and extend all support to foreign students to adapt to the country.
The office will disseminate information related to admission process among prospective foreign students.
It will engage in promotional activities and brand campaigns abroad.
The Office will coordinate all matters related to welcoming and supporting foreign students.
Background:
Under the New Education Policy, 2020, the Government of India asked colleges to expand global outreach of Indian higher education institutes to promote India as a global study destination.
The offices are being set up to achieve this goal of the policy.
Recent Developments:
The UGC recently amended its regulations allowing Institutions of eminence to set up campuses abroad.
The Institutions of Eminence have to receive No-Objection certificates from Ministry of Home Affairs and Ministry of External Affairs to set up their campuses abroad.
Currently, there are eighteen Institutions of Eminence.
7.Great Green Wall Initiative: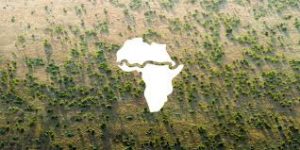 The Great Green Wall initiative aims to transform the lives of 100 million Africans by growing 8,000 kilometres long and fifteen-kilo metre wide mosaic of trees, vegetation, grasslands, plants.
The Great Green Wall is an African-led initiative.
It was started in 2007 by the African Union to combat desertification, land degradation, drought.
The project aims to restore 100 million hectares of degraded land by 2030. So far between 2007 and 2019, the Great Green Wall initiative has restored only four million hectares of land.
Key Objectives of the Great Green Wall Initiative:
The initiative aims to sequester 250 million tonnes of carbon and create ten million green jobs.
It will support the African communities to grow fertile land and increase economic opportunities for the youngest population.
The project will help to create climate resilience in the region where temperatures are rising faster than the rest of the earth.
The Great Green Wall initiative will contribute fifteen of the seventeen United Nations Sustainable Development Goals.
The main objective of the United Nations Convention to Combat Desertification is to reach Land neutrality by 2030.
Thus, the Great Green Wall initiative will help achieve this.
Countries that are selected as intervention zones for the Great Green Wall initiative:
Chad, Burkina Faso, Eritrea, Ethiopia, Mali, Niger, Mauritania, Nigeria, Sudan, Senegal, Djibouti.
8.'Prarambh: Startup India International Summit'.: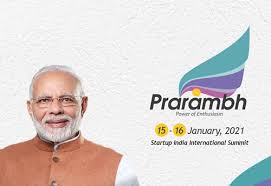 Minister of Commerce and Industry Piyush Goyal inaugurated the 'Prarambh: Startup India International Summit'.
The two days 'Prarambh', Startup India International Summit began in New Delhi, with members of BIMSTEC (Bay of Bengal Initiative for Multi-Sectoral Technical and Economic Cooperation) countries participating in the inaugural event.
The Summit is being organized by Department for Promotion of Industry and Internal Trade, M/o Commerce & Industry, as a follow up of the announcement made by Prime Minister Modi at the 4th BIMSTEC Summit held in Kathmandu in August 2018.
The Summit is a demonstration of neighbourhood first policy.
With participation from over 25 countries and more than 200 global speakers, the Summit is the largest Startup India International Summit organized by the Government of India since the launch of the Startup India Initiative in 2016.
Other important current affairs:
1.Clouds played spoilsport while citizens celebrated Sankranti by blocking the Sun's rays from falling on the Shiva Linga at the Gavi Gangadhareshwara Temple in Gavipuram. For the first time in 50 years, the sun's rays didn't fall on the idol on Sankranti day.
Gavi Gangadhareshwara Temple is also known as Gavipuram Cave Temple.
It is an example of Indian rock-cut architecture.
This cave temple is dedicated to Shiva and cut into a monolithic stone.
It is located in Bangalore, Karnataka.
It was built in the 16th century by Kempe Gowda I, the founder of the city.
The temple is famous for its mysterious stone discs in the forecourt and the exact planning allowing the sun to shine on the shrine at a certain time of the year.
Lakhs of devotees come in mid-January every year on Makar Sankranti Day to this cave temple.
This is a special day when the sun rays fall on the Shivalinga for one hour as it passes between the horns of the Nandi.
2.Raksha Mantri Rajnath Singh unveiled India's First Indigenously Designed & Developed Driverless Metro Car.
He unveiled state-of-the-art 'Driverless Metro Car' for Mumbai Metropolitan Region Development Authority (MMRDA) at a function held at BEML's Bangalore Complex.
Indigenously designed & developed state-of-the-art Driverless Metro trains are being manufactured at BEML Bangaluru Complex.
MMRDA project has 63 per cent indigenous content which will enhance to 75 per cent in next two to three years.
Rajnath Singh also virtually launched the Aerospace Assembly Hangar, situated within BEML's Bangalore Complex, and unveiled first indigenously manufactured Tatra Cabin by BEML.
3. A meeting of the India-Oman Strategic Consultative Group (IOSCG) was held with the first high-level official visit from Oman to India since the onset of Covid-19 pandemic.
Partnership during Pandemic: India assured assistance to Oman in its requirement for Covid-19 vaccines. India had also facilitated food and medical supplies to Oman during the pandemic.
Previously both the countries have expressed satisfaction on the operationalisation of the Air Bubble arrangement between the two countries during covid-19.
Air bubbles (travel corridors or travel bubbles) are systems established between two countries that perceive each other to be safe and allow carriers of both the countries to fly passengers either way without any restrictions.
Comprehensive Review: Both sides reviewed the entire spectrum of India-Oman relationship including in political, energy, trade, investment, defence, security, space, mining, Science & Technology, culture and consular fields.
4.As the assembly polls are to be held in Tamil Nadu in 2021, the Pongal festival and Jallikattu, the traditional bull-taming sport, have caught the attention of the Political Parties in the country.
About Jallikattu Traditional:

A tradition over 2,000 years old, Jallikattu is a competitive sport as well as an event to honour bull owners who rear them for mating.
It is a violent sport in which contestants try to tame a bull for a prize; if they fail, the bull owner wins the prize.

Areas of Sport:

It is popular in Madurai, Tiruchirappalli, Theni, Pudukkottai and Dindigul districts of Tamil Nadu known as the Jallikattu belt.

Time of Event:

It is celebrated in the second week of January, during the Tamil harvest festival, Pongal.
5.The Prime Minister remembered Thiruvalluvar on the occasion of Thiruvalluvar Day (15th January 2021), observed to mark the birth anniversary of Tamil poet and philosopher.
Thiruvalluvar Day was first celebrated on 17th-18th May in 1935.
In the present time, it is usually observed either on 15th or 16th January in Tamil Nadu and is a part of Pongal celebrations.
Thiruvalluvar, also called Valluvar, was a Tamil poet-saint.
He is regarded as a cultural and moral icon for Tamils across caste and religious lines.
The period when he lived is debated, as is his religious identity.
Someplace him in the third or fourth century; others put him in the eighth or ninth.
Some call him a Hindu; some trace his past to Jainism; Dravidian groups count him as a saint, as he dismissed the caste system.
His primary work Thirukkural (contribution to Tamil Literature) contains 1330 couplets (kurals).
The text is divided into three parts with teachings on dharma, artha, and kama (virtue, wealth and love).
6.Bihar's first state-level bird festival 'Kalrav' started at the Nagi-Nakti bird sanctuaries in the Jamui district, Bihar.
It is a 3-day event and is expected to draw experts and bird lovers from all over the country.
The Nagi Dam and Nakti Dam are two sanctuaries so close to each other that they can be taken as one bird area.
The Nagi- Nakti Bird Sanctuaries have been the home of a wide variety of indigenous species of birds and of migratory birds that turn up during the winters from places like Eurasia, Central Asia, the Arctic Circle, Russia and Northern China..
Avian Fauna :

Over 136 species of birds have been spotted at these sanctuaries.
Bar-headed geese: Around 1,600 bar-headed geese, which is about 3% of the global population of this variety, have been seen here, as per a report of the Wetlands International and because of this rare phenomenon, the Birdlife International, a global body, has held the Nagi Dam Bird Sanctuary to be globally important for the conservation of birds' population and has declared it as an important bird area.
Wetland International is a global not-for-profit organisation dedicated to the conservation and restoration of wetlands.

BirdLife International is a global partnership of conservation organisations (NGOs) that strives to conserve birds, their habitats and global biodiversity, working with people towards sustainability in the use of natural resources.
7.The Indian Army has signed a contract to buy high-altitude drones from ideaForge for USD 20 million.
ideaForge is a start-up founded and incubated by the alumni of Indian Institute of Technology-Bombay (IIT-B).
The contract is for a high-altitude variant of SWITCH UAV, an indigenous system used in surveillance operations.
It marks a strategic shift of focusing on indigenous technologies in the Indian defence procurement process.
This is an example of how government-funded start-ups can help the country grow.
This is the biggest such order in terms of the contract value, for any Indian equipment manufacturer for drones.
8.Prime Minister Narendra Modi will flag off eight trains connecting different regions of the country to Kevadiya on 17th January 2021.
These trains will facilitate seamless connectivity to the Statue of Unity, located on the Narmada River in the Kevadiya, Gujarat.
Prime Minister will inaugurate the Dabhoi – Chandod Gauge converted Broad Gauge railway line, Chandod – Kevadiya new Broad Gauge railway line, newly electrified Pratapnagar – Kevadiya section and the new station buildings of Dabhoi, Chandod and Kevadiya.
Kevadiya station is India's first railway station with a Green Building Certification.