MSME Credit Health Index: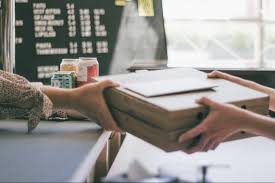 The latest MSME Credit Health Index indicates that MSME credit growth has accelerated in the quarter ending September 2020 as compared to the quarter ending in June 2020.
The Emergency Credit Line Guarantee Scheme (ECGLS) has helped in the credit growth for the Micro, Small and Medium Enterprises (MSME) sector.
About the MSME Credit Health Index:
Launch: The TransUnion CIBIL in partnership with the Ministry of Statistics & Programme Implementation (MoSPI) has launched the MSME Credit Health Index.
The Index is published quarterly.
Aim: To provide a measure of the growth and strength of the MSME sector in India.
The Index will provide government, policymakers, lenders, and MSME market participants, a numeric indicator for benchmarking the health of the MSME sector.
Measurement: The Index measures the credit health of India's MSME industry on two parameters i.e, growth and strength.
Both the growth and strength indices follow the principle of higher the better.
Growth is measured by plotting an increase in exposure value (outstanding balances) over time.
An increasing Growth Index indicates an improvement in credit growth.
Strength is measured by a decrease/increase in credit risk in terms of non-performing assets (NPA).
An increasing Strength Index implies better asset quality and therefore denotes an improvement in the structural strength of the sector.
This measurement model will facilitate better MSME credit risk management, formulation of strategies and policies to support the revival and resurgence of the MSME sector and the economy.
Latest Data:
The overall growth index inched up to 114 points, which is a three-point increase from 111 in June 2020.
The overall Strength Index also improved to 89 from 83 over the same period.