Descendant Of The Delta Variant Of COVID-19: AY.4.2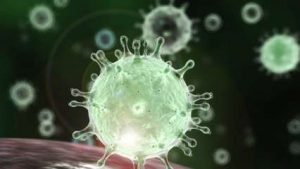 AY.4.2 is a descendant of the Delta variant of COVID-19. The Delta variant, also known as B.1.617.2, was first identified in India in October 2020.
The AY.4.2 (dubbed "Delta Plus" and now named VUI-21OCT-01 by the UK Health Security Agency (UKHSA)) sub-lineage contains 2 mutations in its spike protein — A222V and Y145H.
Presently, the United Kingdom accounts for 96 per cent cases of AY.4.2, followed by Denmark and Germany at 1 per cent each. It has also been reported in the US, Israel, and Russia.
In India, cases have been detected in Madhya Pradesh and Maharashtra.
The UKHSA stated that though evidence on AY.4.2 is still emerging, as of now, it doesn't appear to cause more severe diseases. In terms of COVID-19 jabs, the sub-lineage does not render the vaccines currently deployed any less effective against it.
Variants of a virus have one or more mutations that differentiate it from the other variants that are in circulation.
Essentially, the goal of the virus is to reach a stage where it can cohabitate with humans because it needs a host to survive.
Errors in the viral RNA are called mutations, and viruses with these mutations are called variants. Variants could differ by a single or many mutations.