Data Protection In India: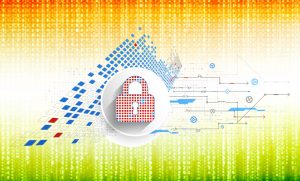 The Ministry of Electronics and IT (MeitY) has sent a notice to WhatsApp asking it to withdraw a controversial update to its privacy policy which might be a threat to the Data Protection of Indians.
According to WhatsApp's updated privacy policy, users would no longer be able to stop the app from sharing data (such as location and number) with its parent Facebook unless they delete their accounts altogether.
Its privacy updates are designed to make the business interactions that take place on its platform easier while also personalizing ads on Facebook.
That is how it will have to make its money.
According to the Government, the messaging app discriminates against Indian users vis-à-vis users in Europe on the matter of a choice to opt-out of the new privacy policy.
WhatsApp users in Europe can opt-out of the new privacy policy owing to the laws in the European Union (EU) called the General Data Protection Regulation (GDPR), which shield them from sharing data from Facebook or grant them the power to say no to WhatsApp's new terms of service.
Data Protection:
Data protection is the process of safeguarding important information from corruption, compromise, or loss.
Data is the large collection of information that is stored in a computer or on a network.
The importance of data protection increases as the amount of data created and stored continues to grow at unprecedented rates.
According to the Internet and Mobile Association of India (IAMAI)'s Digital in India report 2019, there are about 504 million active web users and India's online market is second only to China.
A large collection of information about individuals and their online habits has become an important source of profits. It is also a potential avenue for the invasion of privacy because it can reveal extremely personal aspects.
Companies, governments, and political parties find it valuable because they can use it to find the most convincing ways to advertise to you online.