Ejecta halo : Chandrayaan 3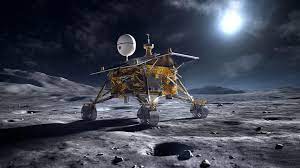 The Indian Space Research Organisation (ISRO) revealed that the "Chandrayaan-3 Lander Module generated a spectacular 'ejecta halo' of lunar material.
The Vikram lander of the Chandrayaan-3 mission landed near the south pole of the moon.
During the action of descent stage thrusters and the consequent landing, a significant amount of lunar surficial epi regolith material got ejected, resulting in a reflectance anomaly or ejecta halo",
Scientists from Indian Space Research Organisation estimate that about 2.06 tonnes of lunar epi regolith were ejected and displaced over an area of 108.4 m² around the landing site
Ejecta halo is an irregular, bright patch surrounding the lander.
This discovery sheds light on the behaviour of lunar materials during such events.
It opens up new avenues for research and understanding lunar geology.