Farm Exports Data : Report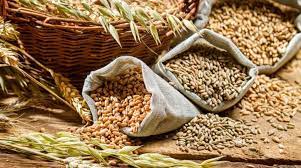 Provisional data released recently by the Department of Commerce has shown that both agricultural exports from and imports into India have scaled new highs in the fiscal year that ended March 31, 2023.
The data shows that total farm exports were at USD 53.15 billion and imports at USD 35.69 billion during 2022-23, surpassing their previous year's records.
The resultant agricultural trade surplus has marginally dipped from USD17.82 billion to USD 17.46 billion.
Between 2013-14 and 2015-16, India's agricultural exports sharply fell from USD 43.25 billion to USD 32.81 billion, primarily due to the crash in global prices, as reflected the UN Food and Agriculture Organization's Food Price Index (FFPI).
However, imports continued to rise, leading to a decline in the farm trade surplus.
In recent years, the FFPI has recovered, making India's agricultural commodities more globally price competitive, resulting in a surge in exports during 2020-2023.
India's basket of imported farm produce is less dominated by agricultural products compared to its exports.
Among these imports, the most significant is vegetable oils, whose imports have more than doubled in value terms between 2019-20 and 2022-23.
Imports meet roughly 60% of India's vegetable oil requirements while the dependence on pulses imports is hardly 10% now.
The value of pulses imports has also come down halved from USD4.2 billion in 2016-17 to USD1.9 in 2022-23.
Imports of spices, cashew, and cotton commodities where India has traditionally been a net exporter have shown a rising trend.
Spice imports going up are a reflection of reduced-price competitiveness, while cotton imports have risen as an outcome of stagnant or falling domestic production.