Gait Analysis: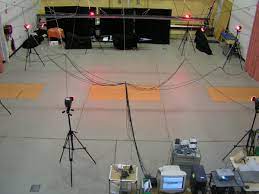 Among the evidence relied upon by a special court in Mumbai while giving the death sentence to a 44-year-old man for the rape and murder of a woman in the Saki Naka area of the city, is a "gait analysis" report.
Gait is defined as a manner of walking or moving on foot.
Gait analysis is a technique in podiatry medical care and the treatment of the foot, which is used to evaluate and diagnose conditions that affect walking and posture.
The analysis can help experts zero in on the source of an injury or pain that determines the way in which an individual stands or walks.
It can also be used by physiotherapists for treatment, and in athletics training so that athletes can perform better and in greater comfort.
Gait analysis techniques have now been borrowed by forensic sciences experts to identify suspects in criminal cases.
With footage from CCTV cameras becoming a crucial element in fighting and preventing a range of crimes especially in the cities, gait analysis has begun to be used as a tool for focusing on or eliminating individuals from a list of suspects.