India's First 5G-Enabled Auto Manufacturing Unit: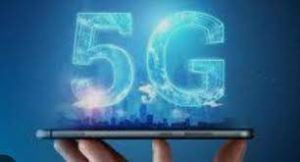 Bharti Airtel and Tech Mahindra have announced a strategic partnership under which they have deployed a "5G for Enterprise" Solution i.e., a 'captive private network' at Mahindra and Mahindra's Chakan facility in Maharashtra, making it India's first 5G- enabled auto manufacturing unit.
The partnership is in line with Tech Mahindra's NXT.NOWTM framework, which aims to enhance the "Human Centric Experience", focuses on investing in emerging technologies and solutions that enable digital transformation and meet the evolving needs of the customer.
As the industry 4.0 paradigm gathers momentum, reliable data networks will prove to be a key differentiator in factory and manufacturing performances.
The fifth generation of mobile networks, or 5G, is what comes after the 2G, 3G, and 4G generations. 5G is expected to deliver substantially higher connection speeds.