International Day Of Sign Languages 2023: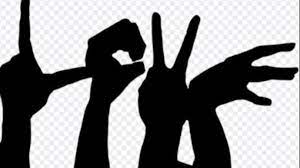 On the occasion of International Day of Sign Languages (23rd September), the Government of India has introduced several initiatives to improve communication and accessibility for the hearing-impaired.
Initiatives for the hearing-impaired include online Indian Sign Language (ISL) courses, introduction of 267 signs for financial terms in ISL, a comprehensive ISL dictionary, tailored courses for special schools, and a WhatsApp-based video relay service for improved communication.
International Day of Sign Languages is an annual event that promotes the linguistic and cultural diversity of deaf communities around the world.
In 2017, the United Nations General Assembly proclaimed 23rd September as the official day to celebrate the International Day of Sign Languages.
It is an opportunity to raise awareness of the importance of sign languages in the lives of deaf communities and the need to protect them as an essential part of human diversity.
Millions of people around the world use sign language as their primary means of communication.
They are complex visual-gestural communication systems with their own grammar and syntax.
Theme of 2023: A World Where Deaf People Can Sign Anywhere.