Mineral Security Partnership(MSP) And India: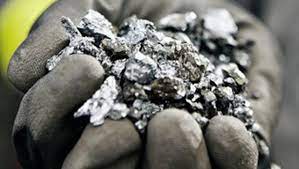 India was recently inducted into the Mineral Security Partnership (MSP).
Mineral Security Partnership is an ambitious new initiative to bolster critical mineral supply chains, announced by the United States (US) and key partner countries in June 2022.
The goal of the alliance is to ensure that critical minerals are produced, processed, and recycled in a manner that supports the ability of countries to realise the full economic development benefit of their geological endowments.
The focus of the grouping would be on the supply chains of minerals such as Cobalt, Nickel, Lithium and also the 17 "rare earth" minerals.
Critical mineral are mineral deposits with high economic vulnerability and high global supply chain risk.
The major critical minerals are Graphite, Lithium and Cobalt.
They are used for making EV batteries and are also critical for making semiconductors and high-end electronics manufacturing.
These minerals are also used in manufacturing fighter jets, drones, radio sets and other critical equipment.
The major producers of critical minerals globally are Chile, Indonesia, Congo, China, Australia and South Africa.
The 17 rare earth elements (REE) include the 15 Lanthanides (atomic numbers 57 — which is Lanthanum — to 71 in the periodic table) plus Scandium (atomic number 21) and Yttrium (39).