UN Report On The Taliban Regime: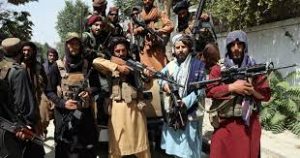 According to the United Nations Security Council (UNSC)'s Analytical Support and Sanctions Monitoring Team, foreign terrorist organisations continue to enjoy safe haven under the new Taliban regime.
The monitoring team assists the UNSC sanctions committee and its report, circulated among committee members, informs the formulation of UN strategy in Afghanistan.
India is currently the chair of the sanctions committee, which comprises all the 15 UNSC members.
This report is the first since the Taliban returned to power in August 2021.
This is the first of its reports not informed by official Afghan briefings.
The team collected data by consulting with UN member states, international and regional organisations, private sector financial institutions, and the work of bodies such as the United Nations Assistance Mission in Afghanistan (UNAMA).
UNAMA is a UN Special Political Mission established to assist the state and the people of Afghanistan in laying the foundations for sustainable peace and development.