Operation Hawk-Eye: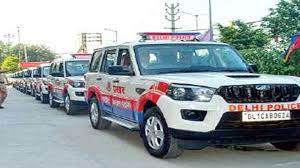 Delhi police project to curb street crimes, snatching and robbery by analyzing the behaviour, body type, clothing etc. of the perpetrators and using best practices.
Spotters would be recruited and trained to identify snatchers and robbers.
A person with an 'ectomorph' body type (tall and slim) and bikers riding either a dilapidated or high-end motorbike in a zig-zag manner with only the front rider wearing a helmet.
Scorpian Squad: Dedicated interrogation team consisting of two to three personnel who keep track of the "latest mobile numbers used by criminals, their general activities and the whereabouts of those released on bail".