Operation Kaveri: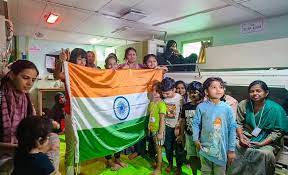 India recently launched 'Operation Kaveri' to evacuate its nationals from conflict-torn Sudan.
Operation Kaveri is a rescue operation being carried out by the Indian Government to bring back Indian citizens stranded in Sudan.
According to the official data, the number of Indians in Sudan is around 4,000.
As part of the operation, two C-130 aircraft and the navy ship INS Sumedha is on standby to safely evacuate stranded Indians.
Sudan has been witnessing deadly fighting between the country's army and a paramilitary group, the paramilitary Rapid Support Forces (RSF) that has reportedly left several hundred's dead.
It was triggered by disagreement over an internationally backed plan to form a new civilian government four years after the fall of autocrat Omar al-Bashir and two years after the military coup.
Both sides accuse the other of thwarting the transition.