Small Savings Instruments: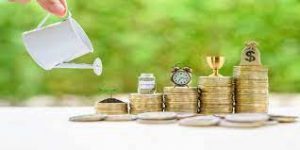 The government of India has raised the rates offered for most small savings instruments (SSIs) in the range of 40 basis points (bps) to 150 bps over the last five quarters.
Small Savings Instruments (SSIs) are a set of savings instruments managed by the central government with the aim of encouraging citizens to save regularly, irrespective of their age.
They provide returns that are generally higher than bank fixed deposits.
It also gives a sovereign guarantee and tax benefits.
The interest rates on small savings schemes change on a quarterly basis.
All deposits received under various small savings schemes are pooled in the National Small Savings Fund.
These instruments can be classified under three headings:

Postal deposits (comprising savings account, recurring deposits, time deposits of varying maturities, and monthly income scheme (MIS).
Savings certificates (National Small Savings Certificate VIII (NSC) and Kisan Vikas Patra (KVP).
Social security schemes (public provident fund (PPF) and Senior Citizens' Savings Scheme (SCSS).