Char Dham: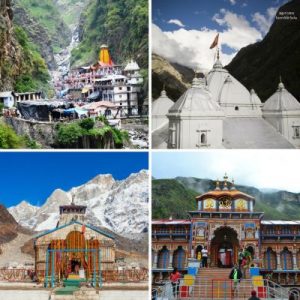 The Supreme Court has allowed carriageways of three highways to be widened to 10m as part of the Char Dham roads project after modifying its earlier order limiting the width to 5.5m.
A three-judge Supreme Court bench modified an earlier, September 2020 order by another three-judge bench directing that three highways being laid as part of a 899-km road network in Uttarakhand should stick to a width of 5.5 metres for the carriageway.
Following a review sought by the Defence Ministry, the Supreme Court has now decreed that the width of the roads can be of 10m as sought by the Centre, paving the way for their double-laning.
Acknowledging the strategic importance of the three highways — which act as feeder roads for connecting with the China border — the top court also noted the need for balancing such priorities with environmental concerns.
It also ordered the setting up of an oversight committee led by former Supreme Court judge AK Sikri to ensure that the works were executed in an environmentally conscious manner, incorporating the recommendations of a high-powered committee in this regard.
The foundation stone for the Char Dham road project was laid by PM Narendra Modi in December 2016.
But the project was challenged on environmental grounds in courts with petitioners alleging irregularities vis-a-vis environmental clearances for the project and that it was being pursued in violation of existing norms.
The National Green Tribunal (NGT) cleared the project in September 2018, but its order was challenged for being passed by a bench different from the one that had heard the matter. Supreme Court stayed the NGT order in October 2018.
In September 2020, it passed an order on a writ petition stating that highways for the Char Dham project should not exceed 5.5m in width as prescribed in a 2018 circular of the Union Road Transport Ministry.
But the Defence Ministry had in December that year sought a modification in the order to allow the width to be of 10m.
The top court then asked its high-powered committee (HPC) to look into the contentions raised by the Centre on the width of the highways.