Track To Become a Global Leader In The AI Field : Telangana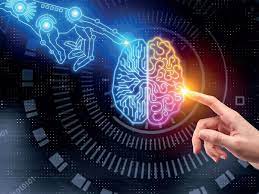 A report highlights Telangana's organized approach to developing and spreading Artificial Intelligence (AI) across various sectors.
The report suggests that due to the rapid adoption of AI, Telangana is on track to become a global leader in the AI field, not just within the country but on an international level.
Telangana AI Mission (T-AIM): Collaborative effort with Nasscom to develop an AI ecosystem.
Transformative Projects: AI-driven solutions in agriculture, pension authentication, pothole detection, and more.
Generative AI Advancements: Novel content creation across domains.
Innovation Ecosystem: Robust research and development fostering AI growth.