Daily Current Affairs for Government Exams:
Today Current Affairs: 24th June 2020 for UPSC IAS exams, State PSC exams, SSC CGL, State SSC, RRB, Railways, Banking Exam & IBPS, etc
Contents:
Government e-Marketplace (GeM), to list the country of origin while registering new products:
Variyamkunnath Kunjahammed Haji:
United Nations Relief and Works Agency for Palestine Refugees in the Near East (UNRWA) :
75th Victory Day:
Anti-dumping Duty on Steel Imports:
International Comparison Program:
Other important current affairs
1.Government e-Marketplace (GeM), to list the country of origin while registering new products: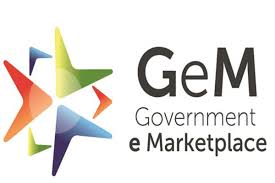 In a push to promote local products, the Union government has made it mandatory for all sellers on the Government e-Marketplace (GeM), a platform for public procurement, to list the country of origin while registering new products.
The changes to the Government e-Marketplace (GeM), a Special Purpose Vehicle under the Ministry of Commerce and Industry, are in line with the Centre's Atmanirbhar Bharat and Make in India policies.
Buyers on the platform can now see the percentage of local content in various products. They can also switch on a new Make in India filter to see products that match their preferences on local content.
For example, buyers can choose to buy only those products that meet a minimum of 50% local content criteria.
In the case of bids, buyers can now reserve any bid for Class I local suppliers (local content > 50%). For those bids below INR 200 crore, only Class I and Class II local suppliers (local content > 50% and > 20% respectively) are eligible to bid, with Class I supplier getting purchase preference.
Government e-Marketplace (GeM)
GeM is a one-stop National Public Procurement Portal to facilitate online procurement of common use Goods & Services required by various Central and State Government Departments/Organizations/Public Sector Undertakings (PSUs).
It was launched in 2016 to bring transparency and efficiency in the government buying process.
It operates under the Ministry of Commerce and Industry.
The procurement of goods and services by Ministries and the Central Public Sector Enterprises (CPSEs) is mandatory for goods and services available on GeM.
It also provides the tools of e-bidding and reverses e-auction to facilitate the government users to achieve the best value for their money.
At present, GeM has more than 15 lakh products, around 20,000 services, and more than 40,000 Government buyer organizations.
2.Variyamkunnath Kunjahammed Haji: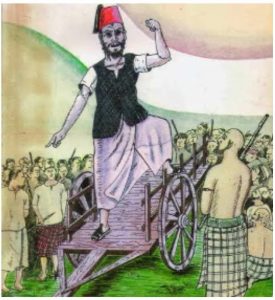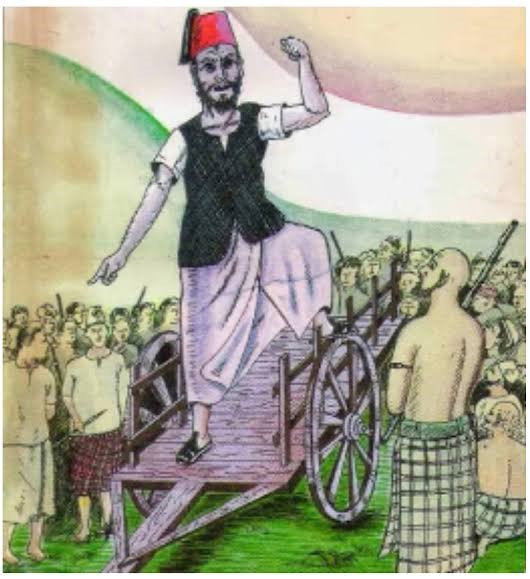 Freedom fighter Variyamkunnath Kunjahammed Haji's life is set to be portrayed on the silver screen, in a project starring Malayalam actor Prithviraj Sukumaran.
Variyamkunnath Kunjahammed Haji:
Born in the 1870s, he was a brave freedom fighter who stood up to the British in Kerala's Malabar region in the early 20th century and even established a short-lived regime of his own.
His father, Moideenkutty Haji, was deported and jailed in the Andaman Islands for his participation in a rebellion against the British. Such personal incidents, very early on in his life, played an important role in lighting the fire of vengeance inside Kunjahammed.
He used art as an instrument to rally the locals against the British.
He promised to support the Indian National Congress and Khilafat movement against the atrocities of the British and the landlords.
Haji was aware of the strength of Hindu-Muslim unity and ensured people of other faiths were given adequate security.
Causes of the 1921 rebellion: When Haji got the news that his countryman and Khilafat leader Ali Musaliyar was arrested at Tirurangadi and the mosque has been looted and some police officers killed in the ensuing fight, Haji decided to take arms against the British and arranged a band of the army with the help of some sepoys who enthusiastically rallied behind him.
He ensured that the movement had a secular character. But at the same time, he targeted all those who helped the British, be they Hindu or Muslim.
As the rebellion helmed by the Haji and others began to spread across the Ernad and Valluvanad taluks of erstwhile Malabar district, British officers and the local police loyal to them escaped, leaving vast tracts of territory firmly under the control of the local rebels. The territory was declared an 'independent state' in August 1921 with Haji its undisputed ruler.
For nearly six months, Haji ran a parallel Khilafat regime headquartered in Nilambur, with even its own separate passport, currency, and system of taxation.
During the time, an extensive army with the participation of Hindu men was built with the express aim of thwarting any attempt by the British to overthrow the Khilafat rule.
Tenants were granted the power over the lands they cultivated along with tax incentives.
The rule did not last long. In January 1922, under the guise of a treaty, the British betrayed Haji through his close friend Unyan Musaliyar, arresting him from his hideout and producing him before a British judge.
He was sentenced to death along with his compatriots.
3. United Nations Relief and Works Agency for Palestine Refugees in the Near East (UNRWA) :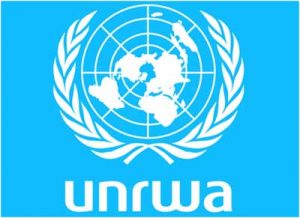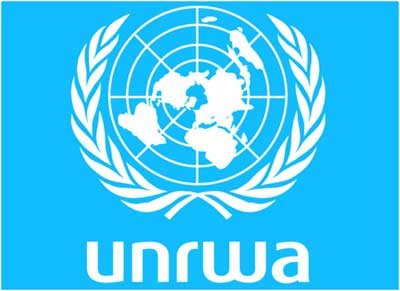 India has announced contributing 10 million US dollars to the United Nations Relief and Works Agency for Palestine Refugees in the Near East (UNRWA) over the coming two years.
It was established in 1949, following the 1948 Arab-Israeli conflict. In the absence of a solution to the Palestine refugee problem, the General Assembly has repeatedly renewed UNRWA's mandate.
To support Palestinian refugees, and their patrilineal descendants, who fled or were expelled from their homes during the 1948 Palestine war and 1967 Six-Day war.
It provides education, health care, and social services to the population it supports.
Aid is provided in five areas of operation: Jordan, Lebanon, Syria, the Gaza Strip and the West Bank, including East Jerusalem. Aid for Palestinian refugees outside these five areas is provided by UNHCR.
It is funded almost entirely by voluntary contributions from the UN Member States. It also receives some funding from the Regular Budget of the United Nations.
4. 75th Victory Day: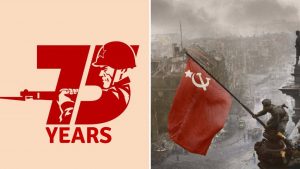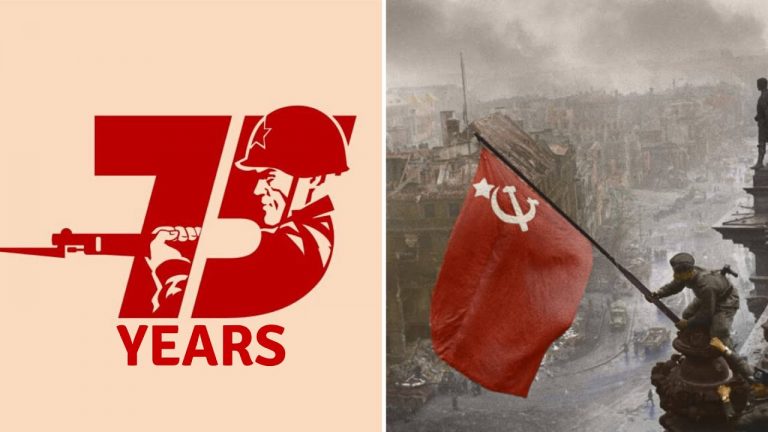 Russia, on June 24th, celebrated 75th Victory Day, with a military parade that was meant to be held on 9 May (Postponed because of COVID pandemic).
Victory Day marks the end of World War II and the victory of the Allied Forces in 1945.
Adolf Hitler had shot himself on April 30. On May 7, German troops surrendered, which was formally accepted the next day and came into effect on May 9.
In most European countries, it is celebrated on May 8 and is called the Victory in Europe Day.
Russia does not celebrate Victory Day on the same date  This is because the instrument of surrender signed on May 7 stipulated that all hostilities would cease at 23:01 Berlin Time on May 8 and, as time in Moscow was an hour ahead, this would push the ceasefire into May 9.
An initial document was signed in Reims, France on May 7.
But, Russia argued that some German troops considered the Reims instrument a surrender to the Western allies only and that fighting continued in eastern Europe, especially in Prague.
Therefore, the Soviet Union demanded another signing.
A second surrender ceremony then took place in a manor on the outskirts of Berlin late on May 8, when it was already May 9 in Moscow.
Both texts stipulated that forces under German control were to cease operations at 11:01 pm Berlin Time.
Therefore, in the eyes of the Soviet Union, the head of Germany's armed forces surrendered personally to Joseph Stalin's representative on May 9 and the instrument of surrender was signed in the early hours of that day.
The celebrations this year were pushed to June because of the Covid-19 pandemic.
Nevertheless, June 24th is also significant for Russia.
After winning the war and having its own Victory Day on May 9, Stalin wanted to commemorate the victory with a military parade On June 24, 1945, in commemoration of the victory over Germany in the Great Patriotic War.
Hence the first Victory Day Parade took place on June 24 in Moscow.
However, since then, the Victory Day Parades have taken place on May 9.
5.Anti-dumping Duty on Steel Imports: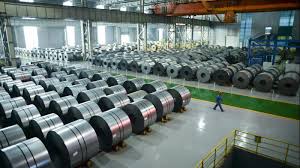 Recently, India imposed anti-dumping duty on imports of certain types of steel products from China, Vietnam, and South Korea.
Dumping:
In international trade practice, dumping happens when a country or a firm exports an item at a price lower than the price of that product in its domestic market.
Dumping impacts the price of that product in the importing country, hitting margins and profits of local manufacturing firms.
Anti-dumping duty is imposed to rectify the situation arising out of the dumping of goods and its trade distortive effect.
The anti-dumping duty was imposed after the Directorate General of Trade Remedies (DGTR), in its probe, found that the steel products imported in India from these three countries were below its associated normal value, which resulted in dumping.
The duty has been imposed for five years with a view to guard domestic manufacturers from cheap imports from these countries.
Earlier, a provisional duty was imposed in October 2019 on these products from these three countries, which expired in April 2020.
According to global trade norms, including the World Trade Organization (WTO) regime, a country is allowed to impose tariffs on such dumped products to provide a level-playing field to domestic manufacturers.
The duty is imposed only after a thorough investigation by a quasi-judicial body, such as DGTR, in India.
6.International Comparison Program:


The World Bank has released new Purchasing Power Parities (PPPs) for the reference year 2017, under the International Comparison Program (ICP), that adjusts for differences in the cost of living across economies of the World.
Globally 176 economies participated in the 2017 cycle of ICP.
International Comparison Program (ICP) is the largest worldwide data-collection initiative, under the guidance of the UN Statistical Commission (UNSC).
The goal is of producing Purchasing Power Parities (PPPs) which are vital for converting measures of economic activities to be comparable across economies.
Along with the PPPs, the ICP also produces Price Level Indices (PLI) and other regionally comparable aggregates of GDP expenditure.
The next ICP comparison will be conducted for the reference year 2021.
India and the ICP:
India has participated in almost all ICP rounds since its inception in 1970.
The Ministry of Statistics and Programme Implementation is the National Implementing Agency (NIA) for India, which has the responsibility of planning, coordinating, and implementing national ICP activities.
India has also been a co-Chair of the ICP Governing Board along with Statistics Austria for the ICP 2017 cycle.
Worldwide status:
Purchasing Power Parities (PPPs) of Indian Rupee per US$ at Gross Domestic Product (GDP) level is now 20.65 in 2017 from 15.55 in 2011.
Exchange Rate of US Dollar to Indian Rupee is now 65.12 from 46.67 during the same period.
Price Level Index (PLI)— the ratio of a PPP to its corresponding market exchange rate—is used to compare the price levels of economies, of India is 47.55 in 2017 from 42.99 in 2011.
India's position:
In 2017, India retained and consolidated its global position, as the third-largest economy, accounted for 6.7 percent ($8,051 billion out of World total of $119,547 billion) of global Gross Domestic Product (GDP) in terms of PPPs.
China (16.4%) and United States (16.3%), respectively.
India is also the third-largest economy in terms of its PPP-based share in global Actual Individual Consumption and Global Gross Capital Formation.
Other important current affairs:
1. Union HRD Minister launched the second phase of YUKTI to help systematically assimilate technologies having commercial potential and information related to incubated start-ups in the country's higher education institutions.
Earlier, the Minister had launched the YUKTI (Young India combating COVID with Knowledge, Technology, and Innovation) web portal on 11 April 2020.
Ministry of HRD prepared the portal in view of Coronavirus. Through this portal, the Ministry of HRD will endeavor to ensure that students, teachers, and researchers in higher educational institutions are getting appropriate support to meet the requirements needed to advance their technologies and innovations.
YUKTI 2.0 is a logical extension of the earlier version of 'YUKTI' to identify ideas relevant in the COVID pandemic.
2. Niti Aayog vice-chairman Rajiv Kumar said that India will transform into a middle-income country from a lower-middle-income economy by 2030.
For the current 2020 fiscal year, low-income economies are defined as those with a GNI per capita, calculated using the World Bank Atlas method, of $1,025 or less in 2018.
Lower middle-income economies are those with a GNI per capita between $1,026 and $3,995.
Upper middle-income economies are those with a GNI per capita between $3,996 and $12,375.
High-income economies are those with a GNI per capita of $12,376 or more.
3. Nikhil Rathi, the chief executive of London stock exchange, has been appointed as the new chief executive of the Financial Conduct Authority (FCA), which regulates UK financial markets and 59,000 financial services firms.
Nikhil Rathi has been appointed for a five-year term. He has been closely involved in the listing of 'masala bonds' by Indian institutions on the London stock market in recent years.
the Financial Conduct Authority (FCA) is the conduct regulator for the UK's financial markets, over 59,000 financial services firms, and the prudential supervisor for 49,000 firms, setting specific standards for 19,000 firms.
4. Urjit Patel has been appointed as the chairman of the National Institute of Public Finance and Policy (NIPFP), India's premier economic think tank.
NIPFP is an autonomous body set up jointly by the Ministry of Finance, the erstwhile Planning Commission, and several state governments.
It maintains an independent non-government character and pursues research in public policy, advising the Central government as well as states.
It was founded in 1976 and is registered under the Societies Registration Act, 1860.
NIPFP's Governing Council includes the Revenue Secretary, Economic Affairs Secretary, and the Chief Economic Advisor from the Union Finance Ministry, besides representatives from Niti Aayog, RBI, and three state governments.
5. Recently, the USA has decided to extend the 60-day ban on immigrant and non-immigrant worker visas till the end of 2020.
The ban is effective immediately so the processing of all new H-1B, H-2B, J, and L visa categories stands suspended.
There will be an exemption for professors and scholars on J visas as well as for some food industry workers needing an H-2B visa.
Work Visas:

The IT revolution, the arrival of the internet, and low-cost computers in developing nations like India has given rise to the number of people who are willing to work at relatively low costs in the USA which is a win-win situation for both the employer and the employee.
The USA administration issues a certain number of visas each year to fill a vacuum of highly-skilled low-cost employees in IT and other related domains.
These visas allow companies from outside the USA to send employees to work on client sites.

H-1B Visa: These are issued to skilled workers and the most popular among Indian IT companies.
H-1B is for people in Specialty Occupation and requires a higher education degree or its equivalent.
H-2B Visa: These are issued to seasonal workers in the landscaping and hospitality industries.
L-1 Visa: It allows companies to transfer highly skilled workers to the USA for a period of up to seven years.
H-4 Visas: It is for dependents of H-1B visa holders.
J-1 Visas: It is for students on work-study summer programs.
6. Blazars are among the brightest objects in the universe thanks to emissions powered by supersized black holes.
The most distant of the newly discovered blazars started to emit their light when the universe was just 1.4 billion years old.
Blazars are similar to all active galaxies, acquiring energy from matter falling toward a central supermassive black hole.
A small part of this infalling material becomes redirected into a pair of particle jets, which blast outward in opposite directions at nearly the speed of light.
7.According to the recent Reserve Bank of India (RBI) data, the uncertainty caused by the Covid-19 pandemic has led to a surge in the money supply.
Since the end of March 2020 currency held by the public increased by 8.2%.
M3 money supply (refer explanation below) increased by 6.7% in the first five months of 2020 compared with the same period last year. This is the highest growth in seven years.
Currency in circulation, which measures money with the public and in banks, has also surged.
However, the savings and current account deposits decreased by 8%. Gross capital formation also fell by 7% in the March 2020 quarter.
Reason: The recent increase reflects higher cash withdrawals by depositors to meet needs during the lockdown period and also to safeguard themselves against salary cuts or job losses.
Impact: A rise in money supply usually is seen as a leading indicator of growth in consumption and business investments, but due to the Covid-19 pandemic, the rise this time is unlikely to bolster either.
8. Prime Minister Narendra Modi has greeted the people on the occasion of Ashadhi Bij, the Kutchi New Year.
Ashadi Beej or Ashadhi Bij is observed on the second day of the Shukla Paksha or waxing phase of moon in Ashada month.
It is the Kutchi New Year. This Hindu New Year is observed in the Kutch region in Gujarat.
Ashadi Beej is mostly a traditional affair and is a celebration of rains. During Ashadhi-beej, farmers check the moisture in the atmosphere to help predict which crop would do best incoming monsoon.