Cardinal (Catholic Church):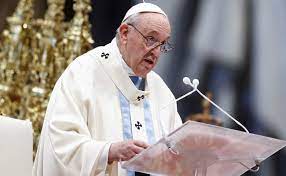 Pope Francis announced that he will create 21 new Cardinals, including two from India at a Consistory on, 27 August, 2022.
The two Cardinals from India are Archbishop Filipe Neri António Sebastião di Rosário Ferrão, Archbishop of Goa and Damão and -Archbishop Anthony Poola, Archbishop of Hyderabad.
These cardinals represent the Church worldwide, and reflect a wide variety of cultures, contexts and pastoral ministries.
He also said that he will meet from August 29 and 30 with all the cardinals to reflect on the new Apostolic Constitution Praedicate evangelium.
A cardinal (literally "cardinal of the Holy Roman Church") is a senior member of the clergy of the Catholic Church, immediately behind the pope in the order of precedence.
Collectively, they constitute the College of Cardinals, and are appointed for life.