General Consent For The CBI: Withdrawn By Meghalaya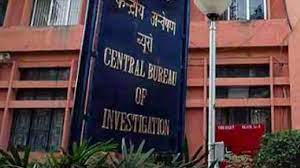 Meghalaya has withdrawn consent to the CBI to investigate cases in the state, becoming the ninth state to have taken this step.
Eight other states which had withdrawn consent to the CBI: Maharashtra, Punjab, Rajasthan, West Bengal, Jharkhand, Chhattisgarh, Kerala, and Mizoram.
In November last year, the Supreme Court had expressed concern over a submission by the CBI that since 2018, around 150 requests for sanction to investigate had been pending with the eight state governments who had withdrawn general consent until then.
The CBI is governed by the Delhi Special Police Establishment Act that makes consent of a state government mandatory for conducting investigation in that state.
There are two kinds of consent:

Case-specific and general– Given that the CBI has jurisdiction only over central government departments and employees, it can investigate a case involving state government employees or a violent crime in a given state only after that state government gives its consent.
"General consent" is normally given to help the CBI seamlessly conduct its investigation into cases of corruption against central government employees in the concerned state.

Withdrawal Simply means that CBI officers will lose all powers of a police officer as soon as they enter the state unless the state government has allowed them.
The decision means the CBI will now have to get consent from the state government for every case it registers in Meghalaya.