Holistic Rejuvenation Of Ganga River And Its Basin: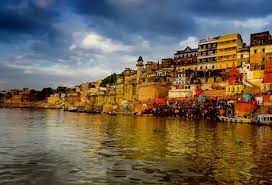 The Union Minister for Jal Shakti chaired a meeting of the Empowered Task Force including several central ministries, departments and the state governments for ensuring better coordination and convergence among agencies and programs for holistic rejuvenation of Ganga River and its basin.
Among Central Ministries, the Ministry of Agriculture and Farmers Welfare informed that total area under organic farming and agro-forestry increased from 23,840 Ha to 1,03,780 Ha.
Out of this, land for Organic Farming in Uttarakhand is 50,840 Ha, Uttar Pradesh is 42,180 Ha, Bihar is 16,060 Ha & Jharkhand is 4,540 Ha. along the Ganga.
The Ministry of Tourism informed that the Ganga Museum in Haridwar is now operational while the one in Rishikesh is ready for inauguration and another Museum in Patna has been sanctioned.
The Ministry is also working on developing tourists circuits along the Ganga in Uttar Pradesh, Uttrakhand and Bihar.
Uttarakhand has started 20 big and 410 small outlets to promote organic products along Char Dham yatra while Jharkhand government has started 'Organic farming authority of Jharkhand' to promote organic farming in the state especially along the Ganga.