Monetary Policy Committee Decisions: RBI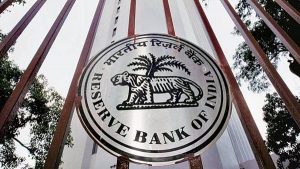 Reserve Bank of India (RBI) in its bimonthly Monetary Policy Committee (MPC) Meeting has retained benchmark interest rates unchanged for the 4th time in a row.
The MPC kept the policy Repo Rate Unchanged at 6.50%.
Key Highlights of the MPC Meeting:
The RBI decided unanimously to keep the policy repo rate unchanged at 6.5% to balance economic growth and inflation control.
The RBI retained its real GDP (Gross Domestic Product) growth forecast for 2023-24 at 6.5% and the average CPI inflation forecast for the current fiscal year FY24 at 5.4%.
The RBI Governor stressed the commitment to the 4% inflation target and highlighted the importance of being prepared to take timely actions to prevent spillovers from food and fuel price shocks to underlying inflation trends.
Liquidity in the system will be actively managed in line with the monetary policy stance.
The RBI will undertake Open Market Operations (OMO) sales as necessary. Financial stability is essential for price stability and growth.
The RBI announced doubling the lending limits for Gold Loans under the Bullet Repayment Scheme (BRS) for urban cooperative banks to Rs 4 lakh.
It has been decided in respect of Urban Cooperative Banks (UCBs) who have met the overall target and sub-targets under the Priority Sector Lending (PSL) as on 31st March, 2023.
A BRS is one where a borrower repays interest and the principal amount at the end of a loan tenure without worrying about repayment during the loan tenure.