National Mission In Interdisciplinary Cyber-Physical Systems: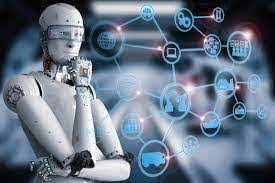 The Experts deliberated on ways to strengthen the National Mission in Interdisciplinary Cyber-Physical Systems (NM-ICPS) at the National Workshop on Technology Innovation in Cyber-Physical Systems (TIPS).
National Mission in Interdisciplinary Cyber-Physical Systems was launched in 2018 at a total outlay of Rs.3660 Crores for a period of five years.
It is comprehensive mission to address technology development, application development, human resource development & skill enhancement, entrepreneurship and start-up development in CPS and associated technologies.
As part of the Mission implementation, 25 Technology Innovation Hubs (TIHs) have been established in advanced technologies in reputed institutes across the country.
It is being implemented by Department of Science & Technology under the Ministry of Science and Technology
Cyber-physical system combines digital/cyber elements with physical objects (e.g. machines, autonomous vehicles) and data with capabilities of communication, data collection & processing, computing, decision making and action
It is an integrated system involving Sensors, Communication, Actuators, Control, interconnected computing networks and data analytics.