OIC : India Rejected Unwarranted References To The Union Territory Of J&K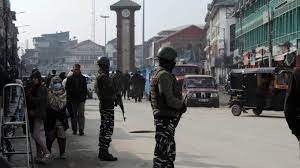 India recently rejected the Organisation of Islamic Cooperation's (OIC) "unwarranted references" to the Union Territory of Jammu and Kashmir
Organisation of Islamic Cooperation (OIC) is the second-largest intergovernmental organization in the world after the United Nations, with a collective population reaching over 1.8 billion.
It has a membership of 57 states spread over four continents.
It aims to preserve Islamic values, safeguard and defend the national sovereignty and independence of member states, and contribute to international peace and security.
The OIC is the collective voice of the Muslim world to ensure and safeguard their interest in economic, socio, and political areas.
It was established in September 1969.
Headquarters: Jeddah, Saudi Arabia.
Its official languages are Arabic, English, and French.