Prohibition Of Child Marriage (Amendment) Bill, 2021: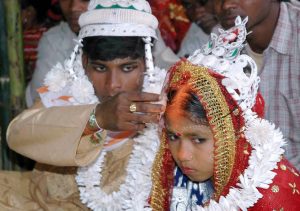 Lok Sabha has sent the Prohibition of Child Marriage (Amendment) Bill, 2021 which seeks to raise the age of marriage for women to 21 to a standing committee.
The age of marriage should be uniformly applicable to all religions, caste, creed, overriding any custom or law that seeks to discriminate against women.
The Bill would also amend:
The Indian Christian Marriage Act, 1972.
The Parsi Marriage and Divorce Act, 1936.
The Muslim Personal Law (Shariat) Application Act, 1937.
The Special Marriage Act, 1954.
The Hindu Marriage Act, 1955.
The Foreign Marriage Act, 1956.