Complaints have been filed with the Mumbai Commissioner of Police demanding action against Republic TV Editor-in-Chief Arnab Goswami under the Official Secrets Act: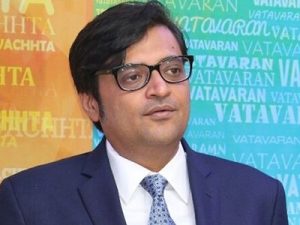 Maharashtra Congress demanded for the arrest of Republic TV's editor-in-chief Arnab Goswami by registering cases for sedition for leak of sensitive information related to national security through WhatsApp chat.
About the Official Secrets Act:
Originally enacted during the time of Lord Curzon, Viceroy of India from 1899 to 1905.
One of the main purposes of the Act was to muzzle the voice of nationalist publications.
The Act replaced the earlier Act, and was extended to all matters of secrecy and confidentiality in governance in the country.
It broadly deals with two aspects:

Spying or espionage, covered under Section 3.
Disclosure of other secret information of the government, under Section 5.
The Act does not say what a "secret" document is
It is the government's discretion to decide what falls under the ambit of a "secret" document.